State public health director urges people to be patient -- H1N1 vaccine is coming

Send a link to a friend
[October 28, 2009] SPRINGFIELD -- Dr. Damon T. Arnold, director of the Illinois Department of Public Health, is urging Illinoisans to be patient in getting the H1N1 vaccine. Due to slower-than-anticipated production, there is currently a limited supply of the H1N1 vaccine nationwide. However, manufacturers continue to produce the vaccine as quickly as possible, and supplies are expected to increase throughout November and December.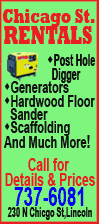 "Illinois will continue to receive additional shipments of the H1N1 vaccine, so there will be enough vaccine for everyone," Arnold said. "Certain people are at higher risk of complications due to the 2009 H1N1 flu and others work with populations at risk of complications, so we ask you to consider allowing these people to receive their H1N1 flu vaccination first. Again, additional doses of the H1N1 vaccine will be delivered to providers over the coming weeks and months, so there will be enough vaccine to go around. In the meantime, we ask that you be patient and take everyday preventive actions to stay healthy -- follow the three 'C's': clean, cover and contain."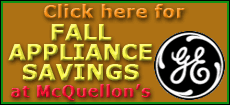 The H1N1 vaccine is being delivered directly to local health departments and hospitals across Illinois, outside Chicago (Chicago receives its own supply), to begin vaccinating the following priority populations designated by the U.S. Centers for Disease Control and Prevention:
Pregnant women.

Household contacts and caregivers for children younger than 6 months of age.

Health care and emergency medical services personnel.

All people from 6 months through 24 years of age.

People age 25-64 years who have health conditions associated with higher risk of medical complications from influenza.
Children younger than 10 years should receive two doses of 2009 H1N1 flu vaccine. This is slightly different from CDC's recommendations for seasonal influenza vaccination, which state that children younger than 9 who are being vaccinated against influenza for the first time need to receive two doses. Infants younger than 6 months of age are too young to get the 2009 H1N1 and seasonal flu vaccines.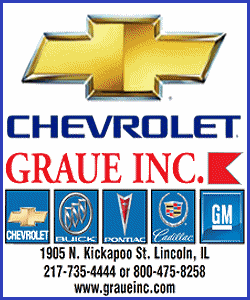 "We encourage people to get the H1N1 vaccine for themselves and their families when it becomes available, even if that means waiting until later in the season," Arnold said. "Since we expect to see the H1N1 virus continue to circulate throughout the winter and into next spring, it won't be too late to get the H1N1 vaccine in the coming months."

Both the nasal spray and injectable form of the vaccine are available. For a list of public H1N1 vaccination sites and clinic times, as well as additional information on the 2009 H1N1 flu, go to www.ready.illinois.gov.

For nonmedical questions about the H1N1 virus, call the Illinois Flu Hotline at 866-848-2094 or, for Spanish, 866-241-2138.

To stay healthy and limit the spread of flu, follow the three "C's":

-- Wash your hands frequently to prevent the spread of germs.

COVER

-- Your cough and sneeze with a tissue or sleeve, not your hand.

CONTAIN

-- Contain your germs. Stay home if you are sick.

[Text from Illinois Department of Public Health file received from the Illinois Office of Communication and Information]