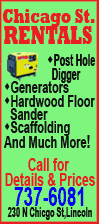 A low pressure system hovering over the central Rockies could allow for a strong cold front in the mountains. The front was expected to stretch from the northern Plains and into the Southwest and continue to trigger snowfall behind the front. About 3 inches of snow were expected in most areas, with up to a foot at higher elevations.
Early season snow over the southern Rockies also was expected, with accumulations of up to 2 inches. Stronger winds could accompany the front and produce gusts of up to 30 mph.
Freezing was forecast to remain a threat with nighttime lows below freezing -- in the 20s in some places -- and daytime highs reaching only into the 40s over most of the Rockies. Ahead of the system, high pressure was expected to build over the Plains and allow for a quick break in wet weather.
The northern Plains could see increasingly cloudy skies while the Midwest remains sunny with highs in the 50s. The southern Plains, however, could see highs near 80 with plenty of sunshine.
Out East, a low pressure system continuing to track eastward and over New England was expected to allow a front to hover over the region and bring another day of widespread scattered showers over the Northeast and New England. Up to an inch of rain could fall in some areas.
The front was forecast to stretch down the East Coast and start to push offshore by Wednesday evening, resulting in moist conditions from the Gulf that could allow for scattered thunderstorms. The system has a history of producing strong and damaging winds, so some storms could become severe.
Temperatures in the Lower 48 states on Tuesday ranged from a low of 17 degrees at Grants-Milan, N.M., to a high of 91 degrees at Yuma MCAS, Ariz.