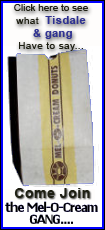 Shell said net profit was $3.25 billion (euro2.21 billion), down from $8.45 billion in the same period a year ago. Sales fell 43 percent to $75.0 billion.
Shell Chief Financial Officer Simon Henry said the company is not expecting a swift economic recovery and will this year cut around 5 percent of its work force, some 5,000 jobs, primarily in middle managment.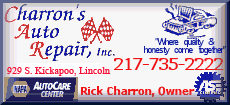 "In Europe there are few if any signs of demand recovering...in the United States if anything there's some bottoming, improvment in one or two subsectors but not yet firm enough to call a recovery," he said.
The job cuts come on top of 500 layoffs among senior managment earlier this year. Around 15,000 employees will also be forced to apply to keep their jobs, and cuts among the rank and file are possible in 2010, he said.
He said the company will take a restructuring charge of "several hundreds of millions" in the fourth quarter.
The results were slightly ahead of analysts' expectations, but shares fell 2.7 percent to euro20.62 in early trading in Amsterdam.
Analysts noted that Shell appeared to be behind the curve in restructuring for the downturn compared to its main European rival BP, which reported strong earnings this week, and ExxonMobil of the U.S, which reports earnings later Thursday.
"In comparative terms, Shell was always going to have a mountain to climb following BP's stellar performance earlier in the week," said analyst Richard Hunter of Hargreaves Lansdown in a note.
"Unfortunately these numbers leave it some way short of the summit."
Analyst Alexandre Weinberg of Petercam Bank agreed, citing weak earnings from oil production.
"Clearly this does not compare well to results of peer BP," he said.