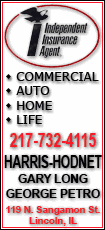 The wireless carrier on Thursday reported a quarterly loss of $478 million, or 17 cents per share, compared with a loss of $326 million, or 11 cents per share, during the same period a year ago.
Revenue during the quarter slipped 9 percent to $8.04 billion.
Analysts surveyed by Thomson Reuters expected a loss of 15 cents per share on $8.09 billion in revenue.
Sprint Nextel Corp., based in Overland Park, Kan., reported it lost a net of 545,000 wireless subscribers, including 801,000 people who sign annual contracts.