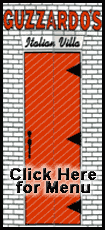 Elkhart County Sheriff Mike Books said officers and supervisors on the jail's first and second shifts "failed to account" for 40-year-old Scott Roberts and that their actions were unacceptable.
The department did not say what discipline staff members faced.
Roberts said he was doing community service work on Saturday when a mop bucket propping open a cell door spilled and the door slammed shut. He wasn't released until after family members arrived at the jail looking for him about 10:30 p.m.