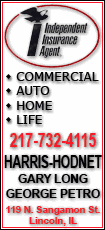 The 63-year-old former TV newscaster took office in a landslide two years ago and was once mentioned as a gubernatorial candidate. It all came to an end Wednesday when federal jurors convicted him of accepting bribes in exchange for funneling $7.1 million in bond business to a prominent investment banker. The conviction automatically removes him from office and he could face years in prison.
Outside the courtroom, Langford and his wife, Melva, blamed the conviction on race, which the prosecutor and his defense attorney discounted.
"They struck as many blacks off that jury as they could," Langford said.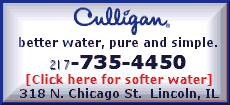 Three of the 12 jurors were black.
"In Alabama, black people will never get a fair trial," Melva Langford said. "There should be a total investigation of the Justice Department."
Jurors deliberated less than two hours before returning their sweeping verdict on all 60 counts. It came after six days of testimony in which they heard Langford accepted cash and luxury items worth some $236,000 while serving as president of the Jefferson County Commission. In exchange, prosecutors said, Langford sent lucrative bond business to investment banker Bill Blount.
Langford showed no emotion when the verdict was read. He was freed on $50,000 bond until his sentencing, which the judge said would be in about three months, and he agreed to forfeit $241,843. He was charged with bribery, conspiracy, fraud, money laundering and filing false tax returns.
Prosecutor George Martin said calling for an investigation by the Justice Department was "ridiculous" and he denied that race played a role in Langford's prosecution or the trial's outcome.
"It was a diverse jury. It was because of the evidence, not the jury," he said.
One of Langford's attorneys, Glennon Threatt, who is black, said he has done previous corruption cases with white defendants and race was not a factor in Langford's case.
The interim mayor is Carole Smitherman, the president of the city council. It's not clear when or how a permanent replacement will be picked.
Known for his flashy clothes and idea-a-minute style of governing, his series of plans included a trolley system, domed stadium and a Pentagon-shaped building for services in the city of about 217,000.
Langford, a Democrat, was elected to the Birmingham City Council in 1977 after working as one of the city's first black television reporters. Langford was virtually unknown outside the metro area until 1995, when he came up with the idea for a taxpayer-backed amusement park called VisionLand that was backed by a consortium of cities.