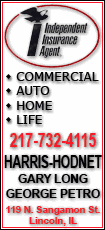 Rodriguez said in an interview with The Associated Press the island nation was waiting for a response from Washington to Cuba's offer to broaden discussions.
His comments came despite a testy exchange between the top Cuban diplomat and a senior U.S. official just before the U.N. General Assembly voted overwhelmingly to condemn America's 47-year trade embargo.
This year's U.N. vote was 187-3 in opposition to the embargo, up from 185-3 last year, with only Israel and the tiny Pacific island nation of Palau supporting the United States. Micronesia and the Marshall Islands abstained both years.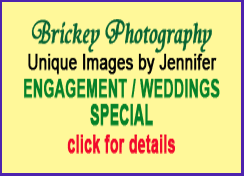 It was the 18th year in a row that the General Assembly has taken up the symbolic measure, and the first since President Barack Obama took office in January, promising to extend a hand of friendship to Washington's traditional enemies.
That change in approach has been noticed by Havana, Rodriguez said.
"We are prepared to have a dialogue with the government of the United States at any level," the foreign minister told AP after the vote, adding that such talks must be held on the basis of mutual respect and sovereignty.
He reiterated that Cuba formally offered in July to hold expanded talks with the United States to cooperate in combatting terrorism and drug trafficking, and to work together to fight natural disasters, among other things.
"We are waiting for the North American response," Rodriguez said. He also said Cuba has been pleased by progress of ongoing talks on migration and re-establishing direct mail service. He called those discussions "productive and respectful."
Rodriguez's tone in the interview was markedly different from that in his speech before the General Assembly, in which he claimed the embargo -- which the Cubans refer to as a blockade -- had cost the island's fragile economy tens of billions of dollars over the years and prevented Cuban children from getting needed medical care.
"The blockade is an uncultured act of arrogance," Rodriguez said. He likened the policy to "an act of genocide" that is "ethically unacceptable."
U.S. Ambassador Susan Rice reacted strongly, calling the Cuban diplomat's statements "hostile" and "straight out of the Cold War era."
"Here we go again," she said of Rodriguez's speech. "I suppose old habits die hard."
Still, Rice said the Obama administration was committed to writing "a new chapter to this old story" by engaging with the Cuban government, and she used the bulk of her speech to highlight the steps Washington had already taken to improve ties.
In Washington, State Department spokesman Ian Kelly said the General Assembly vote on the embargo ignored U.S. efforts to help Cubans.
"This yearly exercise at the U.N. obscures the facts that the United States is a leading source of food and humanitarian relief to Cuba," Kelly said. "In 2008, the United States exported $717 million in agricultural products, medical devices, medicine, wood and humanitarian items to Cuba."