The four -- ages 15, 16, 17 and 19 -- were charged Wednesday with rape and enhancements that they acted in concert, which could make them eligible for life in prison.
"These are people who played a significant role in the incident," Richmond Police Lt. Mark Gagan said. "I'm confident that more arrests will be made."
Besides rape, the 19-year-old, Manuel Ortega of Richmond, was charged with robbery and assault causing great bodily injury. It was unknown if he had an attorney.
The other three face one count each of felony rape with a foreign object. They were charged as adults because of the severity of the crime, Gagan said. The 16-year-old also faces robbery charges.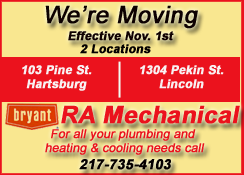 All four remained in custody Wednesday. A fifth suspect arrested Tuesday, 21-year-old Salvador Rodriguez of Richmond, also remained jailed but had not been charged.
The alleged gang rape and beating Saturday night at Richmond High School have rattled the city of about 120,000 in the San Francisco Bay area.
Police believe as many as 10 people ranging in age from 15 to mid-20s attacked the girl for more than two hours in a dimly lit area. As many as two dozen people witnessed the rape without notifying police.
Dara Cashman, head of the Contra Costa District Attorney's Office sex crimes unit, told the Contra Costa Times, a Bay area newspaper, that those who witnessed the alleged rape and did not report it could face aiding and abetting charges -- if it can be proven that their actions facilitated or goaded the perpetrators.
Police hope a $20,000 reward will bring more people forward with information.
Police received a tip about a possible assault on campus from a former student, who heard two males bragging about it. Officers found the girl semiconscious and naked from the waist down near a picnic table.