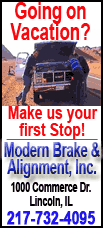 A day after 5,000 pounds of metal fell and hit the San Francisco-Oakland Bay Bridge during an evening rush hour, state transportation officials said the bridge would not open in time for the Thursday morning commute.
There is no estimate for when the bridge will open again as crews were scheduled to work through the night and morning.
The pieces that failed Tuesday were parts of major repairs done last month after state inspectors discovered a crack in an "eyebar," an important structural beam. The rods that broke were holding a saddle-like cap that had been installed to strengthen the cracked eyebar. Only motorist was left with minor injuries after the incident Tuesday.
Officials with the California Department of Transportation attributed the incident to vibrations and grinding on a metal tie rod, causing it to snap.
During a briefing Wednesday, state transportation spokesman Bart Ney said crews were "making several enhancements to address that issue."
He also said strong winds likely played a role in the failure, which heightened concerns by some experts about the integrity of the repair and the bridge's safety in an earthquake. Scientists in 2008 said there is a 63 percent probability of a quake similar to the 6.9-magnitude Loma Prieta temblor in the Bay area over the next 30 years.
The 1989 earthquake caused a 50-foot section of the bridge's upper deck to collapse onto the deck below, causing another section to give way.
It took state officials until 1997 to decide it would be cheaper over the long run to build a new span than retrofit the existing one.
Transit officials said Wednesday that many of the estimated 280,000 commuters that use the bridge every day jammed alternate routes and crowded into buses and trains as they tried to get into San Francisco.
Officials with the Bay Area Rapid Transit District said it saw an increase in ridership of nearly 56,000 passengers, or about 49 percent, Wednesday between the East Bay and San Francisco. BART added extra cars to its trains in anticipation of the increase in riders.
Drivers using the other bridges across San Francisco Bay are expected to face delays again as they jam bridges for a second day Thursday.