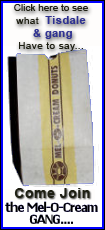 Treasury Secretary Timothy Geithner was asking a House panel on Thursday to pass legislation that would enable federal regulators to identify and monitor big financial firms and step in to wind them down before they collapse.
The proposal, worked out in an agreement with House Financial Services Committee Chairman Barney Frank, D-Mass., also will give new powers to the Federal Reserve to enforce tougher requirements for these "too-big-to-fail" companies.
The bill is aimed at preventing another Lehman situation in which government officials watched helplessly as nervous investors withdrew funds from money markets and credit lines froze.
The alternative would have been a hefty federal bailout, which the government later approved for insurance giant American International Group -- another influential financial firm outside regulators' control because it wasn't a bank.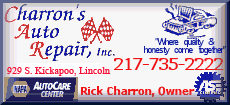 Democrats are largely behind the plan. But Republicans say it will create the expectation that certain companies are so big that the government won't allow them to fail and will always rescue them with taxpayer dollars.
Democrats and the administration counter that the proposal would prevent future bailouts by insisting that large companies hold more capital in reserve. And if a firm does fail, the government would be able to sidestep a bailout by dismantling the company in such a way that it would minimize the economic impact.
"We may disagree over details of how to best fix those flaws, but that cannot mean we do not act," Geithner told lawmakers when he testified last.
Republicans also say the bill would put the taxpayers on the hook for administrative costs. Under the bill, the government would front the money to dissolve a company. If the firm doesn't have enough assets to repay the government, regulators would assess a fee to other firms with more than $10 billion in assets.
Representatives of large financial firms testifying after Geithner on Thursday were expected to tell lawmakers that they oppose being stuck with the cost of dissolving a competitor and suggest that the government seek restitution from a bigger pool of financial firms.