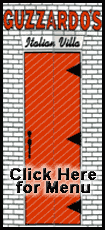 "There are certainly some parts of the government who do not want me to assess the current conditions of torture," Manfred Nowak angrily told reporters in Johannesburg upon arrival from Zimbabwe.
Nowak said he had a meeting scheduled with Zimbabwe's Prime Minister Morgan Tsvangirai Thursday at the start of his mission to investigate alleged attacks on Tsvangirai supporters by militants linked to President Robert Mugabe's ZANU-PF party.
Tsvangirai, a longtime opposition leader, joined the government with Mugabe in February, but withdrew temporarily from Cabinet earlier this month after accusing ZANU-PF of human rights violations.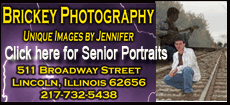 Nowak called his treatment "alarming" evidence of the split in the southern African country's coalition government.
He had received word from other Zimbabwean officials that he should not come only after he had flown from Austria to South Africa en route to neighboring Zimbabwe. Still, Nowak flew to Zimbabwe Wednesday, citing his invitation from Tsvangirai. When he arrived, airport immigration officials told him the foreign ministry had not cleared his meeting with the prime minister, he said. He spent the night in the airport.
"I have never been treated as rudely by any government as the government of Zimbabwe," Nowak snapped.
Nowak said that he contacted Tsvangirai's office from the airport, which sent a high-level delegation to fetch him. The delegation was barred by airport security, and was even told Nowak was not at the airport, the U.N. envoy said.
Tsvangirai's spokesman, James Maridadi, said Thursday that Nowak's trip had been cleared and that he could not immediately say why he had been barred.
"We are surprised that he was detained last night at Harare International Airport," Maridadi said.
Joey Bimha, the top civil servant in the ZANU-PF-controlled foreign ministry, said Nowak had been told he could not come because officials were engaged with Tsvangirai's temporary withdrawal from the Cabinet. A trio of foreign ministers from neighboring countries was holding talks with the factions Thursday and Friday in an attempt to end the impasse.
"We had no option but to send (Nowak) back because we had informed him that his services were no longer needed here," Bimha said.