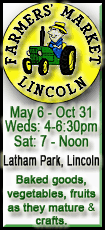 In Europe, that view was underscored by data showing the euro zone's unemployment rate hit a new 10-year high in July.
In Germany, the DAX fell 77.18 points, or 1.4 percent, at 5,387.43, while Britain's FTSE 100 fell 57.17 points, or 1.2 percent, to 4,851.73. In France, the CAC-40 lost 32.09 points, or 0.9 percent, to 3,621.45.
Asian stocks closed mostly higher on relief that China's main index has stabilized after sharp drops Monday, but gains were limited as investors worried that Beijing may cut down on stimulus spending. Wall Street was expected to slide on the open.
In Europe, the mood was not helped by data showing unemployment in the 16 nations that use the euro rose to 9.5 percent in July from 9.4 percent the previous month despite recent upbeat economic indicators.
Jennifer McKeown, economist at Capital Economics, said that while the rise was moderate, "as unemployment tends to lag behind developments in the wider economy, we still expect to see further increases in the coming quarters."
"Accordingly, the recent recovery in consumer spending may not be sustained."
That view has hurt stock markets this week, as investors fret that the gains accumulated since March may have left equities overpriced, even considering the improving economic data.
"Markets are still looking for clues to the likely shape of recovery," said Mitul Kotecha, analyst at Calyon.
"It still appears that a gradual rather than rapid recovery is in the offing. Either way, stock markets have run out of fuel."
Asian markets rebounded modestly, with China's key index edging up after tumbling the previous day.
The drop in Shanghai's volatile market Monday triggered a wave of selling in markets around the world, adding to concerns stocks have rocketed too high, too fast in recent months. But Tuesday the mood was steadier in Asia, helped by data showing that China's manufacturing growth accelerated in August to its fastest rate this year.
"Panic selling has stopped, at least for today," said Francis Lun, general manager of Fulbright Securities Ltd. in Hong Kong. "Investors are trying to regain direction after yesterday's sell-off."
The Shanghai Composite Index was up 15.98 points, or 0.6 percent, at 2,683.72, following a 6.7 percent plunge Monday that took it to its lowest level in three months.
Hong Kong's Hang Seng climbed 138 points, or 0.7 percent, to 19,862.19, while Tokyo's Nikkei 225 stock average rose 37.53 points, or 0.4 percent, to close at 10,530.06.