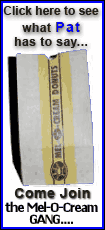 Benchmark crude for October delivery was up 38 cents at $70.34 a barrel by late afternoon Singapore time in electronic trading on the New York Mercantile Exchange.
The contract Monday lost $2.78 to settle at $69.96 after a drop in stocks heightened investor concerns that the global economic recovery may be weaker than expected. China's benchmark stock index fell 6.7 percent Monday while the Dow Jones industrial average fell 0.5 percent.
"As much as we would like to read into yesterday's 'weakness,' we will not," commented trader and analyst Stephen Schork, in his Schork Report. "As far as we are concerned, it was end-of-month volatility compounded by yet to be substantiated fears regarding China."
Most Asian stock indexes rose modestly Tuesday, including China's. European markets were moderately down.
"Stocks are a leading indicator of the economy, so if we have a slump in stocks, that's one fewer driver to support high oil prices," said Victor Shum, an energy analyst with consultancy Purvin & Gertz in Singapore.
Oil will likely trade between $65 and $70 during the next few weeks, Shum said.
"I don't expect a big pullback because we are starting to see more signs of economic life," he said. "There's clear evidence that the global economy has reached a bottom."
In other Nymex trading, gasoline for October delivery rose 0.81 cent to $1.82 a gallon and heating oil gained 0.70 to $1.82 a gallon.
In London, Brent crude was up 57 cents at $70.22.