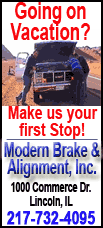 For the quarter ended in June, the national rate of auto loans that were 60 days past due was up 7.35 percent, according to credit reporting agency TransUnion. While still a relatively low 0.73 percent, the rate rose from 0.68 percent at the same time a year ago.
Auto loan delinquencies did improve in the second quarter compared with the first quarter of 2009, when the rate was 0.83 percent.
The trend was similar to delinquency rates for credit cards and mortgages released earlier this month by TransUnion. Both of those types of credit showed marked jumps from last year, but indicated improvement from the first quarter.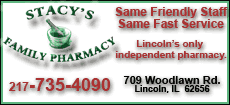 Yet for auto loans, the rate's improvement in the second quarter from the first may just be seasonal, said Peter Turek, automotive vice president in TransUnion's financial services group. Consumers often catch up on past-due bills in the months between April and June as tax returns arrive and pressures from holiday spending ease.
In fact, TransUnion expects the rate to reach 0.90 percent by the end of the year, due in part to the weak labor market.
"We'd like to believe that there are hopeful signs," Turek said of the slight improvements. But he said it's too early to tell if the second-quarter delinquency rates overall indicate a stronger economy. "We're going to have to watch the rest of the movie to see the ending."
Turek noted that 42 states saw delinquencies drop from the first quarter to the second quarter, but only 10 showed year-over-year improvement.
The biggest year-over-year improvement came in Washington, D.C., where the rate plunged 70 percent to 0.42 percent from 1.41 in the 2008 period. Rhode Island's delinquency rate slid 41 percent, and Nebraska's fell 12.5 percent.