The decline in stock futures comes as European shares drop after a slight rebound in Asian markets. Investors are worried that after a six-month rally in stocks around the world, markets are looking a little overvalued considering the economy's ongoing challenges. In Europe, data showed the euro zone's unemployment rate hit a new 10-year high in July.
As September -- a historically a tough month for stocks -- gets under way, investors will be looking to reports on manufacturing activity, home sales and construction spending for further evidence of the economy's health. Sales reports from automakers will also be closely watched.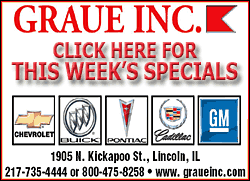 The Institute for Supply Management, a trade group of purchasing executives, is expected to report that U.S. manufacturing experienced growth in August for the first time in 18 months. Economists are expecting the index will read 50.5 in August, compared with 48.9 in July. A reading above 50 indicates growth.
Meanwhile, an index that tracks pending U.S. home sales is forecast to rise in July for the sixth straight month, providing more evidence that the housing market is recovering. And construction spending is expected to be flat in July after growing in June.
Many automakers are set to post strong sales results for August thanks to the government's Cash for Clunkers program.
But analysts warn that sales could show a steep drop in sales in September and following months.
Ahead of the market's open, Dow Jones industrial average futures fell 62, or 0.7 percent, to 9,424. Standard & Poor's 500 index futures fell 7.60, or 0.8 percent, to 1,012.10, while Nasdaq 100 index futures fell 13.50, or 0.8 percent, to 1,611.50.