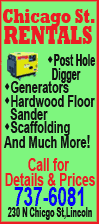 U.S. Bankruptcy Judge Richard Schmidt in Corpus Christi, Texas, issued the finding late Monday over objections from Asarco, its employees and some creditors who believed India-based Sterlite's $2.1 billion bid was the best way for the Tucson, Ariz.-based company to emerge from four-year Chapter 11 bankruptcy proceedings.
The outcome involves Asarco's three Arizona mining operations and a Texas refinery that were placed in bankruptcy protection in August 2005 when the company ran out of cash and faced hefty environmental liability and potential asbestos-related claims. Mexico City-based Grupo Mexico lost control of Asarco shortly after the company filed for Chapter 11 when independent directors were placed on the board.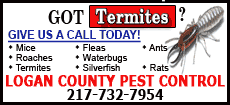 Asarco spurned Grupo's advances to reacquire the company when it accepted Sterlite's initial $2.6 billion buyout offer last year. But after copper prices plunged in the wake of the market meltdown, Sterlite backed out of the deal in October 2008, saying it wouldn't close the sale unless Asarco agreed to a price reduction. The acquisition price dropped to $1.7 billion but Sterlite steadily sweetened the pot in an effort to win the battle with Grupo Mexico.
In a 133-page decision, Schmidt said both plans could be confirmed as both Grupo Mexico and Sterlite pledged to pay creditors and continue Asarco operations. However, he said he considered the feasibility of each plan and how creditors, who claim to be owed about $3.58 billion, would be treated under each plan.
"This court believes the parent's plan of reorganization is superior," Schmidt wrote. "The parent's plan is more likely to pay creditors in full in that it is funded with sufficient cash."
Schmidt noted Grupo Mexico's plan called for putting about 83.7 million shares of Southern Copper stock, worth about $2.4 billion, as well as $500 million in cash into an escrow account as a way to show its intention to fully fund the deal. He compared that with Sterlite's agreement to provide a $625 million letter of credit as security for closing.
U.S. District Judge Andrew Hanen, who will make the final decision on Asarco's future, has given himself until the end of October to issue a ruling.
Joseph F. Lapinsky, president and chief executive of Asarco LLC, said in an e-mailed statement Monday evening that the company's board will review the judge's recommendation and consult with creditors to determine their next step.
Attorney Sandy Esserman, who represents asbestos claimants in the case, said they supported both plans. "We're glad he confirmed one and we look forward to closing," he said.