Authorities have imposed certification rules and technical regulations to limit market access and in some cases to push foreign competitors out of industries, the European Union Chamber of Commerce in China said in a report.
"The Chinese government has started intervening and coming up with restrictions when it comes to access to this market," the group's president, Joerg Wuttke, told reporters. "Our members note a slowdown and even a reversal of the reforms of recent years."
China has promised to avoid protectionism in response the global downturn -- a move that economists say could hamper a global recovery. Beijing criticized Washington for proposing "Buy American" provisions in its stimulus plan and complained in August that a U.S. trade complaint about Chinese tire imports was protectionist.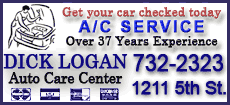 Some companies complain, however, that they still are hurt by Chinese policies meant to promote domestic industries by shielding them from competition.
A European company that was a top supplier of encryption products for Chinese banks and other companies was forced out of the market after Beijing imposed a requirement for government certification and failed to approve any foreign suppliers, according to the EU chamber.
Wuttke appealed for more Chinese market-opening efforts.
"The reform drive has to be started again," he said.
The group's U.S. counterpart, the American Chamber of Commerce in China, said in April it saw "signs of protectionist policies" and appealed to Beijing and Washington to avoid hampering trade and economic growth. The group said some lower-level officials were favoring companies from their home provinces in spending stimulus money.
The European chamber says foreign suppliers of wind turbines, even those with factories in China, were shut out of bidding on a massive government wind project, despite a pledge in July by Premier Wen Jiabao, the country's top economic official, that Beijing would not discriminate against foreign companies.
The European chamber welcomed what it said were positive Chinese steps that include allowing foreign banks to trade corporate bonds valued in Chinese currency and the passage of laws on insurance, food safety and postal delivery, which it said helped to clear up uncertainty about the market.