Germany's DAX fell 40.44 points, or 0.8 percent, to 5,286.85, while Britain's FTSE 100 lost 28.39 points, or 0.6 percent, to 4,791.31. France's CAC-40 fell 27.72, or 0.8 percent, to 3,555.72.
After U.S. indexes lost about 2 percent each overnight, Asia also closed lower, with Japan's main index likewise sliding more than 2 percent. Wall Street futures pointed to a flat open later Wednesday.
Talk about growing bank losses, as well as an analyst downgrade of American International Group, led traders to dump financial shares, which had surged this summer.
"People are a bit cautious. A lot of money has already flowed into the markets," said Lorraine Tan, director of equities research at Standard & Poor's in Singapore. "The question now for most investors is 'do I put more in at these levels or wait for it to correct more,' because there's uncertainty out there about the strength of the U.S. recovery."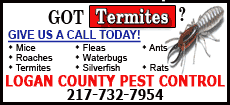 The drops came despite upbeat economic data, with U.S. manufacturing showing growth for the first time in 18 months and pending home sales rising more than expected to a 2-year high.
The stronger data trend was apparent in other countries, as well. A breakdown of the euro-zone's economic growth figures for the second quarter showed that higher household spending rose, partly compensating for falling investments and exports. Overall, gross domestic product was confirmed to have contracted by only 0.1 percent on the quarter.
The figure was "encouragingly broad-based," said Jennifer McKeown, European economist at Capital Economics in London.
However, although the data was "positive news in all", she noted spending may have been boosted by government stimulus programs, in particular for the auto sector.
The role of public stimulus spending has in fact cast a shadow over the improvement in economic data, mainly because its boost to growth cannot be expected to last indefinitely.
"As the data continues to improve more economies will be signaling that they will be winding down their support measures, a factor that may continue to weigh on equity markets, even if the high frequency data continues to surprise to the upside," said Stuart Bennett, analyst at Calyon.
Investor sentiment was not helped by news that a car bomb exploded outside the Athens Stock Exchange, damaging the building and injuring one person.