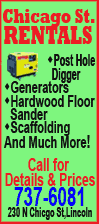 Reports Tuesday showed the U.S. manufacturing sector grew in August for the first time in 19 months. A gauge of future home sales surged in July to its highest point in more than two years. And auto sales -- boosted by the Cash for Clunkers program -- appeared in August to have marked their first year-over-year monthly gain since October 2007.
On Wednesday, government data is expected to show that orders to U.S. factories likely posted another increase in July, providing further evidence that the U.S. economy is on the mend. Factory orders likely rose 2.2 percent in July after a 0.4 percent gain in June, according to economists surveyed by Thomson Reuters.
The government also will revise its estimates on durable goods in Wednesday's report and include a look at orders for nondurable goods, items such as energy products, food and chemicals.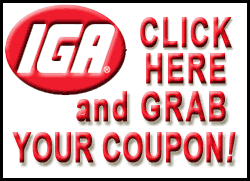 And the Labor Department is slated to release its revised estimate for productivity and a revised figure for unit labor costs.
Productivity, the amount of output per hour of work, is expected to have surged to an annual rate of 6.4 percent in the April-June quarter, according to economists surveyed by Thomson Reuters. That would be the biggest quarterly increase in almost six years and represent no change from the government's initial estimate. Labor costs also are expected to have fallen at an annual rate of 5.8 percent.
Productivity is the single biggest factor determining living standards. Increases can help boost living standards because it means companies can pay their workers more with those wage increases financed by rising output. But struggling companies have been shoring up their bottom lines, not hiring more workers or paying them higher wages. At that means hopes for a sustained recovery remain clouded by a big concern: consumer spending, which fuels about 70 percent of U.S. economic activity.
Americans fearful of job losses or who are still searching for work aren't borrowing and spending enough to nourish a lasting rebound. That raises the vexing question of who will buy all the goods that manufacturers are producing?
Skepticism about a recovery contributed to a nasty tumble on Wall Street Tuesday, following a monthslong rally. All the major averages fell about 2 percent, with the Dow Jones industrials sliding 185 points, as concerns grew about the fragility of the banking industry and the global economy.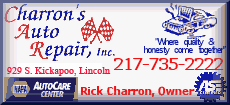 Stock market analysts noted that the manufacturing and housing gains were boosted by temporary government stimulus steps, including the Cash for Clunkers program, which has since expired. The clunkers program helped lift sales at Ford, Toyota and Honda in August, though Chrysler Group LLC and General Motors Co. withstood another month of falling sales.
"People reviewed the numbers and said this type of demand is just not sustainable," said Tom di Galoma, head of U.S. rates trading at Guggenheim Capital Markets LLC.
At the same time, the National Association of Realtors said its seasonally adjusted index of sales contracts signed in July for previously occupied homes rose 3.2 percent to 97.6. It was the sixth straight increase and 12 percent above the same month last year.
U.S. construction spending dipped in July as weakness in nonresidential building and government projects offset the best showing for home building in 10 months.