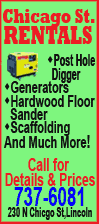 The Federal Aviation Administration said Tuesday that the parts do not prevent safe operation of the planes. The jets' manufacturer, Boeing Co., had reached the same conclusion.
The FAA will let Southwest fly the planes as long as they are inspected every seven days and the unapproved parts on the wings are replaced by Dec. 24.
The planes make up about 10 percent of Southwest's fleet of Boeing 737 aircraft.
Southwest had lobbied for more time to fix the problem. The airline argued that the parts in question, which deflect hot engine exhaust away from control flaps on the wings, were scarce. Now it will get nearly four months to find replacement parts.
The FAA also directed Southwest to find and dispose of any other unapproved parts made by the same company and report results of its aircraft inspections every day.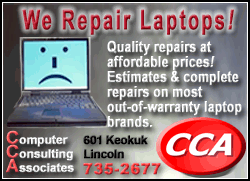 Southwest had faced a Tuesday deadline and the threat of grounding some planes for the second time in less than two weeks. It grounded 46 planes on Aug. 22 -- the day after an FAA inspector discovered the use of the unapproved parts -- causing flight delays and some cancelations.
A maintenance company hired by Southwest used parts that hadn't been approved by the Federal Aviation Administration on more than 80 of Southwest's Boeing jets since 2006. Southwest has replaced the parts on about 30 planes.
Southwest officials portrayed the dispute with the FAA as mostly a paperwork mistake, and they moved to assure passengers their planes are safe.
Chief Operating Officer Mike Van de Ven said D-Velco, the company Southwest hired for maintenance work, farmed out some machining work to a subcontractor "without appropriate written approval from FAA. As a result, the parts are considered unapproved and must be removed regardless of their quality."