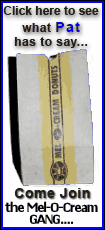 Many health authorities are assuming two doses of vaccine are necessary while they await the results of trials by drug makers around the world to determine the appropriate dosage.
China's State Food and Drug Administration said on its Web site it will make a decision this week on approving two vaccines that completed clinical trials last month and passed reviews by panels of about 40 experts. Four other vaccines are being reviewed, it said.
The vaccine makers, Sinovac Biotech Ltd. and Hualan Biological Engineering Inc., said the clinical trials show their products are effective in single doses when used on people aged three to 60 years. More than 3,000 people participated in the trials.
Sinovac says it has the capacity to produce up to 30 million doses of swine flu vaccine in a year while Hualan said it can make 160 million doses.
Stockpiling vaccines is China's latest move in its aggressive approach to contain the spread of swine flu in the country of 1.3 billion people and relatively limited medical resources. It has quarantined travelers on suspicion of contact with infected people and ordered schools to test students' temperatures.
The Health Ministry says around 3,700 cases of swine flu have been confirmed on the mainland -- none fatal.