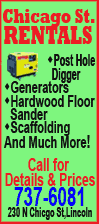 Hundreds of school districts nationwide have agreed to allow vaccinations in school buildings, once the vaccine becomes available in mid- to late October as the nation prepares for a spike in swine flu cases in the coming months.
New York's announcement may influence other large cities. Brenda Greene, director of school health programs for the National School Boards Association, said the city could wind up being "a great role model."
Federal health authorities have been pushing the idea of school vaccine clinics for months. A few small states, including Maine and Alabama, previously announced plans to do as New York is doing -- offer the vaccine to all schoolchildren.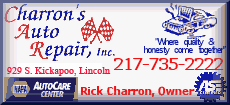 Many large districts are still awaiting details from their state health departments on how to carry out vaccine clinics. Others like California, Ohio and Massachusetts, are focusing first on other elements of flu planning, like when to close schools. Some cities, like Boston and Dallas, have rejected school vaccinations.
However, New York was the first large metro area in the country to have hundreds of children sick from swine flu last spring. The virus rapidly spread among high school students, beginning with a private high school in Queens. Officials estimate as many as 1 million people were sickened in the city, and more than 50 people died. Nationwide, swine flu has killed about 500 people.
"We know New Yorkers are concerned, very understandably, about the risks that they might face," New York City Mayor Michael Bloomberg said. "Our job is to plan in case it is a big deal."
In Washington, President Barack Obama said Tuesday that while swine flu vaccinations will be voluntary, the government will "strongly recommend" that people get them.
"I don't want anybody to be alarmed, but I do want everyone to be prepared," the president said of the second, more serious wave of the virus expected this fall.
A White House report suggests up to half the U.S. population could be infected.
The vaccine is still being tested and analyzed. Once it is deemed safe and effective, the government -- which has bought 195 million doses -- will ship the vaccine to state health departments in portions, starting with about 45 million doses in October.
New York City Health Commissioner Thomas Farley said the city expects to receive 1.2 million doses of the vaccine in October, and half a million doses for every week after that.
The vaccine given to schoolchildren -- in private as well as public schools -- will mostly be a nasal mist rather than a shot.