Midway between Chicago and St. Louis.

Comprised of three schools: Undergraduate Studies, Adult and Graduate Studies, and Seminary.

Founded May 4, 1944, as Lincoln Bible Institute.

Renamed Lincoln Christian College in 1961, with the graduate school being named Lincoln Christian Seminary in 1984, at which time the school officially became Lincoln Christian College and Seminary.

Students from more than 25 church denominations.

Lincoln Christian has served more than 15,000 students who have pursued undergraduate, seminary, and adult and graduate study education.

Today LCU serves more than 1,000 students.

The LCU campus has 20 major buildings, worth more than $30 million.

LCU has sent leaders -- alumni, students, faculty, staff and trustees -- into at least 126 of the world's 235 populated countries, covering more than 92 percent of the world's 6.7 billion people.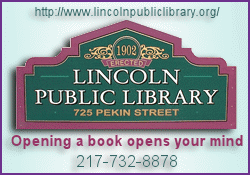 Students spend one week each year off campus in intensive service opportunities ranging from local volunteer work to overseas mission trips.

Rated in the top third among all colleges and universities in this country for students' ability to read, write and think critically -- as measured by the ACT CAAP assessment, a nationally normed test of these skills among graduating students.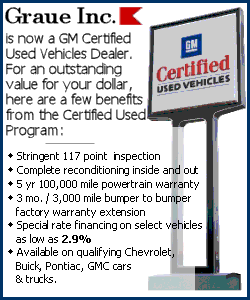 Named by the Best Workplaces Institute of Mercer Island, Wash., as "Best Christian Workplace," one of only seven Christian universities, colleges and seminaries in America to receive this distinction.

LCU provides for 178 jobs, including full-time and part-time jobs.

LCU Laughlin Center and Hargrove Chapel are host sites for a variety of state and local programs and events.

LCU faculty, staff and students are involved locally with many public, civic and service organizations.

Over 14,000 people visit the LCU campus for various events during the course of one year, resulting in additional Lincoln commerce of nearly $1 million.*

The total estimated LCU annual economic impact in Lincoln is over $20 million.*
*Federation of Independent Illinois Colleges & Universities Economic Impact Calculator dated Aug. 25, 2009.
Fully accredited
LCU is accredited by the Higher Learning Commission, a commission of the North Central Association of Colleges and Schools, and the Commission on Accreditation of the Association for Biblical Higher Education. Additionally, the LCU Seminary is accredited by the Association of Theological Schools.
[Text from Lincoln Christian University]