Latham Park, which is located across from the Lincoln Public Library, is owned by Logan County and falls under the management of the county board.

The loosely organized group that has been meeting in the park to sell locally grown and produced goods under the name Lincoln Farmers' Market has done so for many years. Each year they petition the county for permission to use the park for set days and times. Doug Fink and Vickie Hum requested and were granted that permit on behalf of the market this year and in recent years past.

This year a few of the vendors were in disagreement on the market's management, and last month they went to the county board to request their own site in the park.

The Buildings and Grounds Committee has granted a request made by Susan Wachter, and another area of the park is now open for vendors to set up their stands.

Vendors are being allowed to choose whichever end of the park they prefer.

Wednesday evening the market along Kickapoo Street was evenly spread out with five vendors at one corner and five vendors at another corner set up along the walks leading into the park.

The market is in full swing, offering the best of the fruits of the season, with fall crops soon to come in. Wares include vegetables and fruits as they ripen and mature, baked goods, and crafts.

Health advocates strongly advise buying locally grown produce and other products such as honey, saying it is better for you.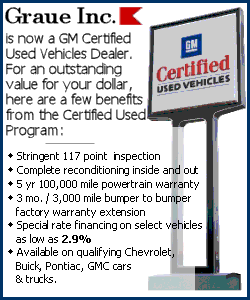 Buying from a local market cuts down transportation costs involved in getting products to the grocer, thereby reducing fuel consumed and improving the environment.
The market is also important to the local economy and helps many local residents supplement their income.
Market hours continue to be from 4 to 6:30 p.m. on Wednesdays and from 7 a.m. to noon on Saturdays.
LDN reminds you: Buy local; it's better for everyone.
[By JAN YOUNGQUIST]
To learn more about why you should buy locally grown foods, click here.
___
State news release