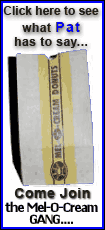 Hynes says a cornerstone of his approach will be a comprehensive overhaul of Illinois' income tax structure. He says that would include a new progressive income tax that he contends will spare more than 90 percent of Illinoisans any tax increase.

Hynes says Gov. Pat Quinn's proposal to increase income taxes 50 percent on everyone is unfair. Hynes and Quinn will be pitted against each other in the Democratic primary in February.

The three-term comptroller is a well-known name in Chicago politics. Hynes also ran unsuccessfully for the Democratic nomination to the U.S. Senate seat that President Barack Obama won in 2004.

Copyright 2009 The Associated Press. All rights reserved. This material may not be published, broadcast, rewritten or redistributed.