Megan Kissel Fall Soccer League -- New this season is seven exciting weeks of soccer. The first week, LCHS soccer coach Tim Stuckey will lead a clinic for players and coaches on Sept. 26 from 2 to 3:30 p.m. Register by Friday, Sept. 11. See http://www.lincolnymca.org/SpringFallSoccer.aspx.

Biking Blast -- On Sunday, Sept. 20, join the YMCA for a family bike ride. There will be well-marked courses of approximately 30 miles and five miles with great scenic routes for the entire family to enjoy. The ride will start at 12:30 p.m. at the YMCA Activity Center on Wyatt Avenue. Registrations have already begun. Sign up early at the Y office to receive discounts. See http://www.lincolnymca.org/BikingBlast.aspx.

Adult Fitness -- Beginning Sept. 15 join us on Tuesdays at 5:30 p.m. for Dance Fitness, which highlights a variety of dance genres that will get you into shape. Then on Thursdays at 6:30 p.m. a crowd favorite is back: Punch/Kick Fitness, a mix of kickboxing, dance and martial arts. Sign up for six weeks of classes and get huge savings. See http://www.lincolnymca.org/Adult.aspx for more info. Classes are at the YMCA Activity Center on Wyatt Avenue.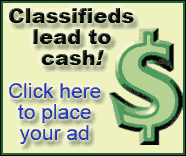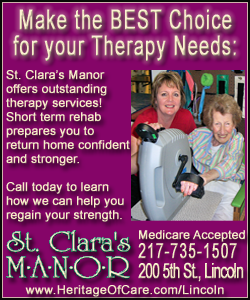 IT'S NOT TOO LATE!! Registration is still open for Lincoln Area YMCA preschool programs for children ages 2-5 years. Programs offered are Preschool Play Days, Friends and Fun, Toddler Time, Preschool P.E. and more. Visit www.lincolnymca.org for more details. Programs begin on Sept. 8 and 9.
School's Out Fun Days begin on Oct. 9 and continue throughout the school year. These are special "camp-like" days that children in kindergarten through sixth grade can attend on weekdays when school is not in session. Fun Days are thematically planned, and the Before and After School staff officiates activities, lessons, playtime and more. For a complete list of YMCA School's Out Fun Days for the 2009-2010 school year, visit http://www.lincolnymca.org/FunDays.aspx.
[Text from file received from Lincoln Area YMCA]