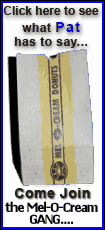 Casting his first full board votes was new District 6 representative Kevin Bateman. Other members included in the vote counts were Terry Carlton, Bob Farmer, David Hepler, Gloria Luster, Bill Martin, Pat O'Neill, Chuck Ruben, Jan Schumacher, John Stewart and Terry Werth. Rick Aylesworth was the only absence. All matters brought a vote passed.

Legislative and economic matters

The board voted to support opposition to the state-planned layoffs at Lincoln Correctional Center, Logan Correctional Center and the maintenance staff at the former Lincoln Developmental Center.

Carlton and Schumacher, in the role of General Assembly liaisons, met with Sen. Larry Bomke and Rep. Rich Brauer concerning the proposed cuts at the correctional centers. Their discussion included other support services that are related to the court system and are being lost here as well, Carlton said. As an example the county has lost funds that support personnel for the alcohol and substance abuse counseling program. These various losses will and are having an impact on Logan County. "People are no longer being served here," Carlton said.

The result of that meeting was that, adding other key community leaders -- Lincoln Mayor Keith Snyder, chamber director Andi Hake and development partnership director Joel Smiley -- a request would be made to Gov. Quinn for everyone to sit down to discuss the impact of these losses.
Other matters brought to a vote
A two-year alternate energy contract with Ameren that would supply electricity to all the county properties and, based on last year's rates, would amount to over $40,000 savings in the two-year period received unanimous approval.
Funds in the amount of $30,000 for the purchase of new kennels for animal control would be taken out of the buildings and grounds fund. Gloria Luster said that it's been 30 years since the current cages were installed. The old cages were fiberglass. The replacements would be stainless steel. "It's definitely an improvement," she said. The vote was nine in favor, Ruben opposed, and O'Neill abstained.
Full approval was given to raise the supervisor of assessments' salary with a standard increase of $1,200, bringing the salary to $40,700 for Rosanne Brosamer.
A community celebration of the blessings of liberty is planned for Saturday from 10 a.m. to 2 p.m. in Latham Park. The Liberty Party was granted permission to host the family gathering. The public would be invited for a cookout, entertainment and to hear speakers.
The Logan County Board was presented with the Logan County Preservation Award for 2009. Geoff Ladd, director of the Abraham Lincoln Tourism Bureau of Logan County and Route 66 Association, made the presentation to the board for their helping to keep Route 66 history alive by supporting restoration at The Mill.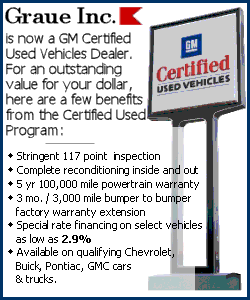 Planning and zoning chairman David Hepler announced that he has been doing some research on his own time just to keep the idea of a public golf course alive. During the planning and zoning committee meeting this week, he elaborated a bit more, suggesting that it might be located at the airport or in another area, and that he had set a few specs for comparative purposes. He is using an area of 12 acres, which would include buildings and possibly provide a par-3 course. It would be developed with synthetic grounds that are basically maintenance-free.
The planning and zoning committee is also considering either to expand on the wind farm ordinance or create a new regulation in support of smaller private wind turbines.
Will D'Andrea, Logan County zoning officer, said he'd already had one request for a building permit for a private wind tower and found no wording in the original wind ordinance to address a private tower. He added that there's a new distributor in Mount Pulaski. "I think we're going to see more of them," he said.
Rick Aylesworth said that he'd had a call on Wednesday saying that the caller was going to be putting up a tower. "I think we need to come with something," he said.
Under the wind farm ordinance the current fee structure for a building permit is $20 per foot on the height of the turbine. At around $2,000, this would be too expensive for an individual. "I think we need to come up with a more moderate fee structure for private use," Hepler said.
D'Andrea suggested that there might be two types of permits with different fee structures: commercial for towers that produce 1.5 megawatt or greater, and noncommercial, which would fit private or individual business use.
The matter will be brought back for further discussion.
It was distinguished that the county ordinance affects property only in county territory and does not affect anything that is within a city's limits. The municipalities may need to be thinking about getting ready for this with their own ordinances.
[By JAN YOUNGQUIST]