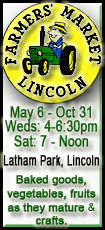 Frank Christensen's term as chairman of the Elevator Safety Review Board wouldn't have expired until 2011. But Quinn is giving Christensen a new term running to 2013.

Christensen is business manager of the International Union of Elevator Constructors Local 2 in Chicago. The Associated Press reported last year the union gave $10,000 to Blagojevich about the time he named Christensen to the board.

The donation later was mentioned at the trial of convicted political fixer Tony Rezko.

Christensen denies any connection. Spokesman Bob Reed says Quinn is reviewing the performance of each Blagojevich appointee.

[Associated Press; By JOHN O'CONNOR]

Copyright 2009 The Associated Press. All rights reserved. This material may not be published, broadcast, rewritten or redistributed.