By as much chance as Brad Clare getting a hole-in-one, Tina Nutt took this picture of the car-winning swing.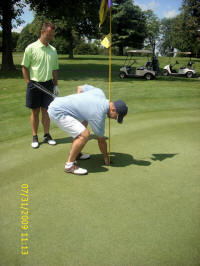 As the time stamp shows, Brad pulled his car-winning golf ball out of the hole at 11:13.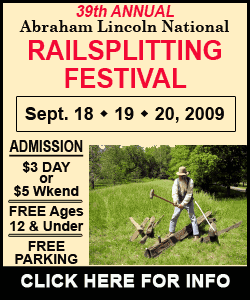 Lincoln College President John Hutchinson is one of the first to congratulate Brad.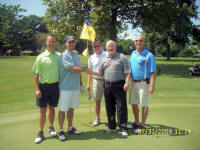 The foursome with Brad: (from left) Tom Kavanaugh, Brad Clare, Adam Walsh, LC President John Hutchinson and Todd Garner.