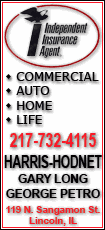 "Almost every day I thought of it," the 54-year-old said.
The opportunity came June 2 when he was laid off from a high-tech company. Unlike the millions of people drawing an unemployment check, he enrolled in a little-known program approved by Congress that gives the jobless the weekly cash benefit but also trains them to run their own business.
And the newly minted small-business owner gets to keep the profits, too.
The Self-Employment Assistance Program is available in only eight states, mostly along the coasts. In Oregon, the recession brought one of the nation's highest unemployment rates -- about 175,000 are getting jobless benefits. Interest in the program, one of the largest, has jumped by about 75 percent, bringing the yearly total of recipients to nearly 600.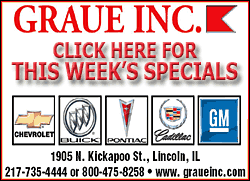 "They can't buy a job, so they get to make one up," says Pat Sanderlin, who runs the program. "Right now, you've got people coming into this in survival mode."
Maine and Washington, which added its program in 2008, report strong interest.
The program however has languished elsewhere in the face of opposition from businesses, a shortage of money for program expenses such as training and counseling, and a lack of interest on the part of unemployed wage-earners.
Business opposition often focuses on the taxes that employers pay to provide unemployment insurance.
"They're paying for the privilege of financing someone who would be going into business against them," said David Clough, lobbyist for the National Federation of Independent Business in New Hampshire, where a bill to establish self-employment aid died this year over fears about its impact on the state's unemployment trust fund.
Legislation ratifying the 1993 North American Free Trade Agreement allowed states to offer such aid, an idea widely used in Europe and Canada. In the U.S., the idea's historians say, the late-Sen. Edward Kennedy and Oregon's Ron Wyden, then a congressman and now a senator, championed the program.
For years, the unemployment system was geared to help jobless manufacturing workers weather economic downturns so they can be ready to pick up their lunch buckets and put on hard hats when times were better, said Randall Eberts, president of the W.E. Upjohn Institute for Employment Research in Kalamazoo, Mich.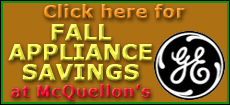 The program was designed to help those workers considered "dislocated" -- meaning they weren't likely to get their old jobs back. These primarily white-collar and service sector workers could use their transferable skills to start their own businesses.
Seven of the states that offer self-employment assistance started their programs in the 1990s, and the programs remain small, rarely approaching the federal limit of 5 percent of those drawing unemployment benefits in a state.
California once offered the aid, but state officials report there was little interest and the program lapsed in 1998. Pennsylvania, Delaware and New Jersey say numbers are down.