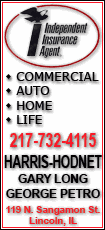 Futures indicated Wall Street would also rise at the open, after U.S. stocks missed out on a rally Monday because of the Labor Day holiday.
Germany's DAX rose 20.63 points, or 0.4 percent, to 5,484.14 while Britain's FTSE 100 gained 25.61 points, or 0.5 percent, to 4,958.79. France's CAC-40 was up 12.14, or 0.3 percent, at 3,664.97.
A day after Kraft Foods Inc. proposed a 10.2 billion pound ($16.7 billion) takeover of Cadbury PLC -- which was rejected and created speculation of an industry-wide acquisition race for the British company -- major U.K. mobile operators said they were considering a merger.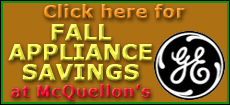 Deutsche Telekom AG and France Telecom SA said they intend to combine their British mobile phone units -- T-Mobile UK and Orange UK -- to form the country's biggest mobile operator. The company would have about 37 percent of the U.K. mobile market and revenues of 7.7 billion pounds.
The market reacted positively: France Telecom shares were up 3.1 percent at euro18.40, Deutsche Telekom rose 0.5 percent to euro9.45, and Vodafone gained 1.6 percent to 136.7 pence.
Jonathan Groocock, analyst at Investec Securities, said a deal could benefit the entire British mobile sector. "The final outcome would be improved market returns for all parties as margins could stabilize," he said in a research note.
The increase in corporate activity suggests an improvement in businesses' confidence and reinforces views that the worst of the global economic downturn is past.
Still, many investors doubt that a strong recovery can be sustained over coming months, as unemployment continues to rise, putting pressure on households' spending.
The pledge by the Group of 20 nations at a summit in London to keep stimulus measures in place soothed these concerns, and the momentum from a strong rally on Monday lingered into Tuesday.
"I don't know if the optimism is justified but people are buying into it," said Francis Lun, general manager at Fulbright Securities Ltd in Hong Kong.
"The G-20 countries said they would continue to flood the system with liquidity so the economy doesn't tank. That's what investors wanted to hear. Investors always want to believe the good news and disregard the bad news," he said.