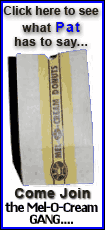 Deutsche Telekom said the two companies have entered exclusive negotiations on combining its struggling U.K. unit with France Telecom's in a 50-50 joint venture.
The announcement follows reports that Telefonica of Spain, owner of U.K. market leader O2, and No. 2 Vodafone Group PLC had made informal offers of about 4 billion pounds ($6.5 billion) for T-Mobile.
The combined company would have a customer base of 28.4 mobile phone users, or about 37 percent of U.K. mobile subscribers at the end of 2008.
That would overtake O2, which has a 27 percent share of the U.K. market. Vodafone is second with 25 percent. Orange has 22 percent, T-Mobile 15 percent and Hutchison Whampoa's 3 has 8 percent.
In May, Deutsche Telekom reported a first-quarter loss of euro1.1 billion ($1.58 billion) which it blamed in part on intensifying competition, especially in the U.K.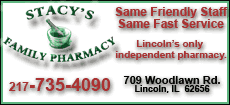 The market reacted positively: France Telecom shares were up 3.1 percent at euro18.40, Deutsche Telekom rose 0.5 percent to euro9.45, and Vodafone gained 1.6 percent to 136.7 pence.
Jonathan Groocock, analyst at Investec Securities, said a deal could benefit the entire British mobile sector.
"The final outcome would be improved market returns for all parties as margins could stabilize," Groocock said in a research note on Monday.
The proposed deal "is expected to create substantial value for both shareholders," Deutsche Telekom said in a statement. It added that it expects the merger to generate synergies with a net present value of more than 3.5 billion pounds ($5.7 billion).
Signing of a deal is expected at the end of October, and its completion would be subject to approval by antitrust authorities, it added.