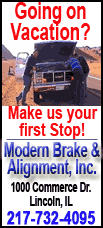 The Federal Court ruled Tuesday that McDonald's cannot appeal against another court's verdict that had allowed McCurry to use 'Mc' in its name. The owner says McCurry, which serves Indian food, is an abbreviation for Malaysian Chicken Curry.
The ruling by a three-member panel of the Federal Court ends all legal avenues for McDonald's to protect its name from what it said was a trademark infringement.
"On the basis of unanimous decision, our view is that" McDonald's plea to carry the case forward has no merit, said chief judge Arifin Zakaria. "It is unfortunate that we have to dismiss the application with costs," he said.
McDonald's will have to pay 10,000 ringgit ($2,900) to McCurry, a popular eatery in Jalan Ipoh on the edge of Kuala Lumpur's downtown. McDonald's lawyers refused to comment, except to say the company will abide by the judgment.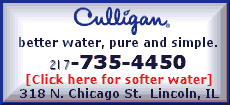 McCurry lawyer Sri Devi Nair said the ruling means McDonald's does not have a monopoly on the prefix 'Mc,' and that other restaurants could also use it as long as they distinguish their food from McDonald's.
"This is a precedent for everyone to follow," he said.
A three-member Appeal Court panel had ruled in favor of McCurry Restaurant in April this year when it overturned a 2006 high court ruling that had upheld McDonald's contention.
Arifin said McDonald's lawyers were unable to point out faults in the Appeal Court judgment, which had said there was no evidence to show that McCurry was passing off McDonald's business as its own. The Appeals Court also said McDonald's cannot claim an exclusive right to the 'Mc' prefix in the country.