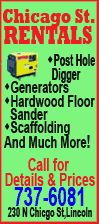 To all the knotty issues involved in health care overhaul, add one more: The proposals in Congress may threaten the funding and future of the nation's already-struggling safety net hospitals.
It's an irony hospital leaders are expressing quietly as Congress reconvenes this week to take up health care again. Hospital leaders support expanding insurance coverage to more Americans, but they worry financing the expansion will cause some teetering urban hospitals to deteriorate and close.
They point to Massachusetts, the laboratory for health care overhaul, where one safety net hospital, Boston Medical Center, is suing the state claiming it's covering too much of the cost for expanding coverage. Another safety net standby, Cambridge Health Alliance, has closed health centers and cut services; its Somerville Hospital no longer keeps patients overnight.
"It looks like a national plan will be modeled on Massachusetts and it's a disaster for poor people," said Dr. Steffie Woolhandler, Harvard Medical School professor and a doctor at Cambridge Hospital.
"The insurance offered doesn't cover everyone," she said. "It's filled with gaps like copayments and deductibles. Patients can't afford it, so they turn to the public sector and the public sector isn't there anymore."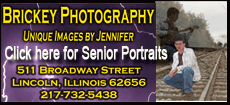 What worries Woolhandler and others are proposals to finance national reform that would reduce payments gradually to hospitals handling more than their share of uninsured patients. One proposal would reduce these funds -- called DSH payments for "disproportionate share hospital" -- by $20 billion, in three large annual chunks starting in 2017.
About 2,700 U.S. hospitals receive DSH payments. That's about half the nation's hospitals, according to the American Hospital Association.
A small segment of those hospitals provides most of the nation's charity care to the poor. These institutions, largely supported by reimbursements from Medicaid and other government insurance programs, receive 12 percent of their revenues from DSH payments.
Lawmakers reason that when more Americans have insurance, there will be less need for the payments. Instead, hospitals would get paid by their newly covered patients' insurance plans. A trigger in the House health care legislation would start the cuts only after the nation achieved a significant increase in insurance coverage.
But critics say illegal immigrants, the mentally ill and drug addicts will keep arriving at safety net hospitals without insurance. Illegal immigrants will be ineligible for the expanded coverage proposed by Congress. The mentally ill and addicted will be unlikely to sign up.
"If they start cutting, I'm scared," said Dr. Simon Piller, who cares for patients at a county clinic that's part of the same health system as Stroger Hospital. He describes patients who've lost jobs, are living with friends and ran out of medications for chronic conditions months, or years, ago.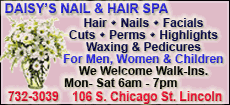 Safety net hospitals will continue to have unusual expenses, such as translation services and security, to deal with. And some newly insured patients won't be able to afford the out-of-pocket copays and deductibles.
"Copays for us are no-pays," said Dr. Steven Safyer, president and CEO of Montefiore Medical Center in New York City. "Health care reform to me is an issue of humanity. How you can have 47 million uninsured in this country is shocking. But you can't throw the baby out with the bathwater."
DSH cuts are part of a deal the White House reached with the American Hospital Association and two other hospital groups. When the hospitals agreed to cuts totaling $155 billion over 10 years, a group of public hospitals wasn't at the table.