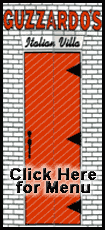 At stake, beyond the future of health care, is an accomplishment Democrats need to convince voters they deserve to remain in power.
Senate Majority Leader Harry Reid, D-Nev., presents an aggressive to-do list: "Delivering on health insurance reform and clean energy, providing jobs by improving our infrastructure, and reining in the behavior on Wall Street that contributed to the economic downturn."
Financial legislation is also on the table. The House Financial Services Committee is expected to consider a bill this month on Obama's proposals to protect consumers from financial industry excesses. The Senate is likely to follow later in the year.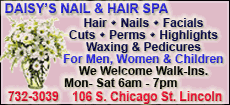 The death of Sen. Edward Kennedy, D-Mass., has added a twist. Sen. Chris Dodd, D-Conn., now chairman of the banking committee, could become chairman of the Health, Education, Labor and Pensions Committee, formerly headed by Kennedy.
That would give Dodd a chance at a high-profile victory as he heads into a tough 2010 re-election campaign. It could also result in leadership of the banking committee, and the financial overhaul effort, going to Sen. Tim Johnson, a moderate Democrat from South Dakota, a center for the credit card industry.
Obama wants to create a government agency to protect consumers from abuses in such areas as credit cards and mortgages. Johnson voted against credit card protection legislation pushed through by Dodd earlier this year, saying it could limit access to credit and jeopardize thousands of jobs in his home state.
And then there's the issue of clean energy. The House in June narrowly passed a bill based on a "cap-and-trade" system in which companies would get pollution allowances that they could sell if they went below emissions limits, or buy if they could not meet the requirements.
But prospects are uncertain in the Senate, where Republicans and coal-state Democrats oppose it. The leading Senate proponents, Democrats Barbara Boxer of California and John Kerry of Massachusetts, plan to delay introducing their bill until late September. They cited Kennedy's death, Kerry's August hip surgery and the Finance Committee's focus on health care.