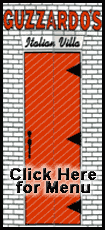 The investigation involved one of the biggest and most expensive surveillance operations in British history. But it took two trials to secure convictions because juries could not be told of all the evidence against the men.
A jury at an earlier trial last year could not decide whether the defendants had plotted to blow up aircraft. The second trial introduced new evidence, including e-mails between the plotters and contacts in Pakistan that were provided by the United States.
Britain is one of the few countries in the world to bar the use of evidence from intercepted personal phone calls, e-mails, letters and faxes. Intelligence agencies have resisted attempts to allow such evidence, fearing it would expose their techniques to public scrutiny.
Such evidence is used effectively in many countries, including the United States, said Ken Macdonald, the former Director of Public Prosecutions.
It is "the best evidence you can have, people convicting themselves out of their own mouths," he told the BBC.
Four other men were acquitted Monday of conspiring to bomb airliners, but convicted of lesser charges -- and in one case conspiracy to murder. An eighth man was cleared completely.