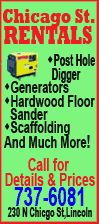 Diane Dobbs, 51, spoke to "Good Morning America" from Marion. She's out on bond after being charged Friday with aiding and abetting.
Dobbs is accused of helping to hide her grandson, Richard "Ricky" Chekevdia, since his father was awarded temporary custody two years ago.
Ricky and his mother, 30-year-old Shannon Wilfong, vanished in November 2007. They were found Friday hiding in a small crawl space in Dobbs' two-story home by police who were responding to a tip. Wilfong is charged with felony child abduction and was being held on $42,500 bond.
Dobbs said Monday that authorities haven't fully investigated allegations that Ricky's father, Mike Chekevdia, sexually abused him, and she was trying to protect the boy from his father. She said she doesn't plan to plead guilty.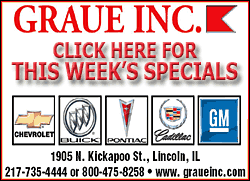 "We were on our own and we had to do what we had to do and that was make sure our grandson was safe," Dobbs said.
Chekevdia, a 48-year-old former police officer who's a lieutenant colonel in the Illinois Army National Guard, has denied any wrongdoing.
"I was investigated three times, and I complied with everybody's desires and wishes in those investigations, and every one of those investigations were unfounded," Mike Chekevdia told "Good Morning America."
The boy has been staying with one of his father's relatives while state child-welfare workers continue to investigate the abuse claims.
Authorities have said the boy, who turns 7 on Sept. 14, was in good spirits and physically fit.