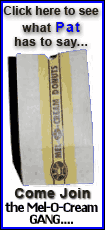 It's a question vexing Democrats in the fierce battle over President Barack Obama's push for a health care overhaul as the head of the Republican Party has portrayed the GOP as the lone bulwark preventing deep cuts to the popular, government-run health plan for older people.
It's a remarkable turnaround for a party whose leaders tried to slash billions from Medicare more than a decade ago and have assailed the program as a wasteful entitlement. None other than Ronald Reagan, a hero to Republicans, warned in 1961 that creation of Medicare would push the country toward socialism.
The new GOP posture may be politically savvy given older Americans' fears of major changes to Medicare, which were among the concerns widely on display at angry town hall meetings across the country last month. But the new stance also contradicts the party's long history of skepticism toward government-run programs and Republican concerns about the long-term viability and health of the Medicare system.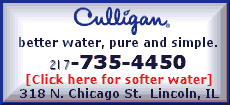 The Republican National Committee recently launched a new campaign, "The Seniors' Bill of Rights," that pledged to prevent cuts to Medicare and protect the elderly from health care rationing based on age.
"Let's agree in both parties that Congress should only consider health reform proposals that protect senior citizens," the GOP chairman, Michael Steele, said in a television ad released in conjunction with the campaign.
"What Steele is getting at is very straightforward," said Newt Gingrich, a Republican who as House speaker in 1995 proposed cutting Medicare by $270 billion over seven years. "The group Obama has lost most ground with is senior citizens and they are the group most likely to vote. If Michael Steele can consolidate the shift that's already under way, he's moving America back to a more conservative government."
The health care bill making its way through the House would save an estimated $500 billion in Medicare over the next 10 years. To do so, Democrats have sought to cut reimbursements to providers and to limit subsidies for Medicare Advantage, a Republican-backed program that allows beneficiaries to buy insurance plans that offer more generous benefits.
The Democratic National Committee released a new television ad Friday that counters Republican claims that lawmakers plan to raid Medicare's budget to finance coverage for the uninsured. The Democratic ad, called "No Friend to Seniors," depicts Republicans as longtime opponents of Medicare.
Grover Norquist, president of the conservative Americans for Tax Reform, criticized the proposed changes to Medicare Advantage, saying it's the only part of the system that offers genuine competition.
"It's $500 billion that won't be going to the elderly," Norquist said. He added that to achieve Obama's goal of universal coverage, the savings will go to "illegal immigrants, people who can self-insure, and healthy 30-year olds who don't want to pay for insurance."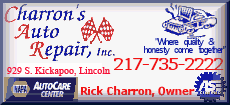 None of the health care bills provides coverage for illegal immigrants.
Norquist, an outspoken critic of government-run programs, acknowledged that Medicare and other entitlements have never been popular among conservatives and Republicans, but they have no choice now but to work with the programs as they now exist.
"If you were reinventing them, they'd be done differently," Norquist said.
But for now, it's Republicans' turn to use Medicare as a partisan weapon even as party leaders have sent mixed messages about the program. Older people represent a significant voting bloc that traditionally turns out in nonpresidential year elections -- the 2010 congressional races, for example.
Steele has warned against moving toward a government-run "single payer" health care system, although Medicare is precisely that. Last spring, most Republicans voted in favor of a budget proposal that would end Medicare in its current form for people under 55, offering vouchers instead to pay for private health care accounts.