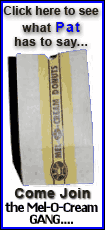 Finally, he turned to the one field he knew would provide him a steady income: funeral sciences.
At the age of 50, Willoughby is returning to college, joining a surge in student interest at the nation's schools that provide an education in the business and science of death, a field that historically garners greater interest as the job market worsens.
"It just got to the point where your big players, your Honeywells, your DuPonts, everybody was laying off. So I said, 'I can't do this anymore. It's just too much of a roller-coaster ride...'" said Willoughby, of Dinwiddie, Va. "Funeral services, for lack of a better phrase, it's kind of a recession-proof industry."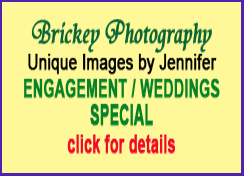 It's not an easy or particularly lucrative way to make a living. Daily tasks of morticians and their assistants include removing bodily fluids, filling in crow's feet on cadavers and fluffing hair on balding corpses.
They must have the skills to counsel grieving families and prepare the bodies of children.
And for that, funeral directors pulled in an average of $58,810, according to the latest estimates in May 2008 from the Bureau of Labor Statistics.
Still, for Willoughby, whose interest in mortuary sciences stems partly from years on a volunteer rescue squad, the promise of a stable job is worth it. He started classes this summer at John Tyler Community College, where his 20-year-old daughter will study accounting this fall.
"I've had some friends asking, 'Do you dream about it?'" Willoughby said. "It's not Hollywood. They're not going to jump up. They're not zombies. They're not going to chew your flesh off. That's someone's loved one."
Tough economic times -- from the Great Depression to financial dips -- have precipitated an increase in students interested in funeral sciences. Stephanie Kann, program director at the Worsham College of Mortuary Science in Illinois, said interest in mortuary science historically has spiked when the unemployment rate hits 8 percent. It saw a 20 percent increase this year over last.
"Well, you don't have to pay your taxes, but I don't know anybody who has gotten away from the death part," said Kevin Davis, the funeral sciences director at St. Petersburg College in Florida.
Still, there are some who criticize those who would look to mortuary science just to be sure to make a buck.
"This career is something that you can't go into hoping for a lot of money," said 22-year-old Mandy Domeier, a funeral science student in Minneapolis. "It is stressful, you're on call all the time ... You have to actually love this job."
It's a job that's not always easy to love.
A young mortician's firsts in funeral science -- first embalming, first car-crash victim -- can be terrifying.
"I can still remember just being completely nervous my first time that I was going to cut too deep and sever the artery or the vein," said John Jacobson, a 22-year-old working at a funeral home in DeKalb, Ill., a small city west of Chicago. "It was not exactly a pleasant experience."