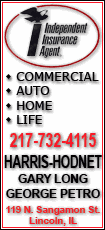 Hundreds of admirers, some chanting "president, president," gathered outside of the Casino for the leader's arrival Monday. A few held up Venezuelan flags and a banner in Spanish that read "Welcome, president."
Chavez threw a flower into the crowd and touched his heart, and at one point took a photographer's camera to snap a picture himself. Security outside the Casino was tightened in advance of his arrival, with military police checking bags.
Chavez praised Stone's work for depicting what he said were improvements made across Latin America.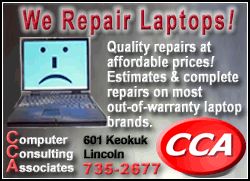 "Rebirth is happening in Latin America, and Stone went to look for it and he found it," Chavez told reporters. "With his cameras and his genius, he's captured a good part of that rebirth."
Stone says "South of the Border" is meant to illustrate "the sweeping changes" in South America in recent years as a direct counterpoint to what he sees as Chavez's depiction as a dictator by U.S. and European media.
Stone spent extensive time with Chavez for the 75-minute documentary, which is premiering at the Venice Film Festival on Monday, and also interviewed the leaders of Argentina, Brazil, Ecuador, Bolivia, Cuba and Paraguay, whom Stone said "are on the same page" as Chavez.
"He's a guy you should meet and get to know. ... He's the star of the movie," Stone said in an interview before the premiere.
Stone said he wanted to illustrate changes that put in power in many South American countries' leaders who represent the majority of their populations, a movement exemplified by Chavez. He cited Bolivian President Evo Morales, the first Indian to be elected president, and Brazil's Luiz Inacio Lula da Silva, a well-known trade unionist.
"If you look now, there are seven presidents, eight countries with Chile, that are really moving away from the Washington consensus control," Stone said. "But in America, they don't get that story."
Stone was invited to Venezuela to meet Chavez for the first time during the Venezuelan leader's aborted rescue mission of Colombian hostages held by FARC rebels. Stone said the Chavez he met was different than some U.S. media depictions.
He returned in January to interview Chavez, and continued on to four other countries to interview Chavez's allies, with Cuban and Ecuadorean leaders joining him in Paraguay.
In a separate interview with Associated Press Television News, Chavez said he feels the film "captures the true causes of what's happening in Latin America."
"People believe we are the devil. We are just human beings," Chavez told APTN. "We want social justice, we want free education for all, we want justice, we want full employment, harmonic development in society, we want respect for nature, we don't want wars, we want peace, and in Venezuela we are proposing the path of socialism, a democratic socialism, our socialism."
Stone is best known for his dramas, but he also has made four documentaries, including "Comandante," the 2003 documentary based on a meeting with Cuban leader Fidel Castro, which the director says in many ways led him to Chavez.