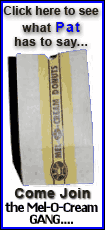 Today's highlight in history:
On Sept. 8, 1939, President Franklin D. Roosevelt declared a "limited national emergency" in response to the outbreak of war in Europe.
On this date:
In 1565, a Spanish expedition established the first permanent European settlement in North America at present-day St. Augustine, Fla.
In 1664, the Dutch surrendered New Amsterdam to the British, who renamed it New York.
In 1900, Galveston, Texas, was struck by a hurricane that killed an estimated 8,000 people.
In 1930, the comic strip "Blondie," created by Chic Young, was first published.
In 1934, more than 130 people lost their lives in a fire aboard the liner SS Morro Castle off the New Jersey coast.
In 1941, the 900-day Siege of Leningrad by German forces began during World War II.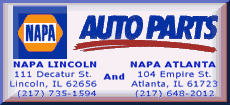 In 1951, a peace treaty with Japan was signed by 49 nations in San Francisco.
In 1974, President Gerald R. Ford granted an unconditional pardon to former President Richard Nixon.
In 1994, a USAir Boeing 737 crashed into a ravine as it was approaching Pittsburgh International Airport, killing all 132 people on board.
In 1998, Mark McGwire of the St. Louis Cardinals broke major league baseball's record for home runs in a single season, hitting his 62nd off Chicago Cubs pitcher Steve Trachsel and eclipsing the 37-year-old record held by Roger Maris.
Ten years ago: Former New Jersey Sen. Bill Bradley officially kicked off his campaign for the Democratic presidential nomination with a rally in his hometown of Crystal City, Mo. Economist Herbert Stein, who'd served as chairman of the Council of Economic Advisers in the Nixon administration, died at age 83.