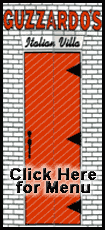 Discovery will pull away from the international space station Tuesday afternoon, ending a resupply visit that spanned just over a week. The shuttle will bring home seven astronauts and a Buzz Lightyear doll that was launched last year.
The hatches between the spacecraft were closed late Monday.
NASA, meanwhile, is eyeing another piece of space junk, this one a Chinese satellite fragment that could come too close to the space station Wednesday. It's part of a satellite that was blasted by a missile in 2007. Officials say the outpost probably will not need to steer clear.