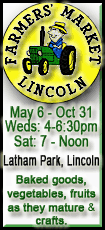 The top U.S. and NATO commander in Afghanistan, Gen. Stanley McChrystal, appointed a Canadian major general to lead the investigation. A U.S. Air Force officer and a German officer are also on the investigating team, the NATO-led force announced. The make-up of the investigative team is important because the incident involved both German and U.S. forces.
Taliban militants have used attacks like the one Friday in northern Kunduz province to rally support among villagers angry at international forces.
McChrystal has said military officials could see about 120 people around the tankers when the airstrikes were launched. German officials have said they believed all were militants, but the decision to launch airstrikes appeared to run counter to directives from McChrystal to draw back from conflicts rather than risk civilian deaths.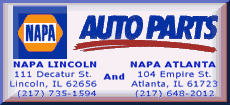 The NATO announcement came the same day a Taliban car bomber attacked an international convoy near the entrance to the military airport in Kabul. The blast killed at least three civilians, Afghan officials said.
No foreign forces were killed in the attack, U.S. military spokeswoman Capt. Elizabeth Mathias said.
The Taliban claimed responsibility for the blast, the third major attack by insurgents in the capital in four weeks. The Belgian Defense Ministry said one Belgian soldier was seriously wounded and that three others were lightly wounded.
The chief of Kabul's criminal investigation department, Abdul Ghafar Sayadzada, said three Afghan civilians were killed and six wounded.
Taliban spokesman Zabiullah Mujahid said a suicide car bomber rammed into a NATO convoy and destroyed three Land Cruisers.
The early morning blast rattled windows more than a mile (1.5 kilometers) away and flames continued to shoot out from burning vehicles more than an hour later. Small blasts could be heard, likely from ammunition exploding inside the vehicles.
A witness said he saw the car ram into a line of SUVs.
"I saw three or four Land Cruisers for the foreigners just in front of the gate ... then there was a car and it hit them then blew up," said Humayun, who watched the attack from his nearby shop.