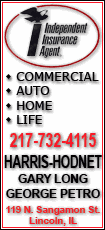 Attorney General Eduardo Medina-Mora's image was tarnished by charges that his top confidant was on the take and there had been rumors for some time that he would give up his post.
The president said the change did not signal a relaxation in the government's u.S.-supported war with vicious drug cartels.
But the all-out war has drawn criticism as more than 13,500 people have been killed in unrelenting drug-related violence since Calderon took office in late 2006, and his party lost ground in midterm congressional elections in July. Some experts wondered whether the attorney general switch meant the government was considering new approaches.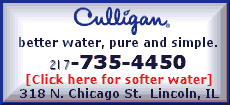 Calderon said he will send the Senate the nomination of Arturo Chavez, a little known lawyer who has worked as both a state and federal prosecutor, to replace Medina-Mora. He "has wide experience in law and specifically in combatting organized crime," Calderon said.
Chavez was the top federal prosecutor and state attorney general in the northern state of Chihuahua, across the border from Texas and home to Ciudad Juarez, Mexico's deadliest city. With more than 1,300 killed this year, the state has seen the worst of Mexico's drug violence and police corruption -- two of the biggest challenges facing the new attorney general.
Chavez was Chihuahua state prosecutor from 1996 to 1998, when a string of killings and rapes of women in Ciudad Juarez, across from El Paso, Texas, drew international criticism for botched investigations and the lack of arrests.
"He was in charge of solving a local problem and he did nothing about it. What makes President Calderon think he will be able to solve a national problem?" asked Victoria Caraveo, a longtime activist in Ciudad Juarez with the nonprofit group Mothers in Search of Justice.
"The president made a terrible decision," Caraveo said.
Chavez, who was not present for Calderon's announcement, has also worked for the Interior Department, where he was a mediator in the 2006 conflict between teachers and the state government that paralyzed the colonial city of Oaxaca for five months.
While the president indicated the war on drug gangs won't stop, experts questioned if the government might be considering new approaches after deploying more than 45,000 soldiers and federal police to try to quell criminal activities in Mexico's drug hotspots. There have been widespread complaints about the bloodshed touched off by the fight.
Jose Luis Pineyro, a drug expert at Mexico's National Autonomous University, said the departure of Medina-Mora could indicate some change in the government's tactics in the drug fight, which have sparked bloody reprisal attacks by cartels.