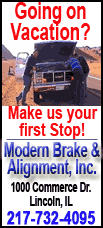 "No doubt in my mind," Bowden said.
By now, shouldn't he really know better?
The program that has given Bowden more sleepless nights than any other struck again Monday night. Ailing arm and all, Jacory Harris threw for 386 yards -- including a 40-yard pass over double coverage to Travis Benjamin that set up Graig Cooper's 3-yard touchdown run with 1:53 left -- and led Miami past No. 18 Florida State 38-34 in a wild, back-and-forth game that both sides called a classic.
"It was a great game, though," Bowden said. "I guess it sounds funny to hear a losing coach say that."
That last play was a pass that Florida State's Jarmon Fortson nearly scooped atop the garnet-colored grass in the end zone as time expired. Fortson argued to no avail, replay officials confirmed that he didn't have the ball, and Miami (1-0, 1-0 Atlantic Coast Conference) flooded the field that bears Bowden's name in celebration.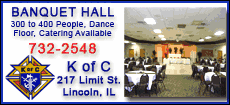 "Whew!" was the first sound Miami coach Randy Shannon made as he left the joyous locker room.
Really, no other words were necessary.
Harris completed 21 of 34 passes for two touchdowns and two interceptions. He got hurt on the second of those turnovers; Harris was drilled by blitzing cornerback Greg Reid and his throw on that play resulted in nothing more than a pop fly that Markus White ran back 31 yards for a 31-24 Florida State lead with 11:45 remaining.
Harris walked to the sideline, holding his right arm tightly to his chest.
He was fine. Better than fine, actually.
"It was just a bad funny bone incident," Harris said. "My whole arm went numb. I had to fight through. I had to help this team win."
He did.
Harris connected with Cooper for a 24-yard score to tie the game at 31, and after Florida State took the lead again on Dustin Hopkins' 45-yard field goal with 4:11 left, the 'Canes went back to work. They went 59 yards in six plays, Harris' perfect lob to Benjamin accounting for most of them, and Cooper plowed in for the go-ahead score.
"This kid," said Miami running back Javarris James, speaking of the sophomore quarterback, "he's real poised."
Florida State's Christian Ponder was, too.
Ponder, who ran for 144 yards against Miami last year, went 30 yards on a draw play to get deep into Hurricanes territory with 1 minute left. When Brandon Harris was flagged for pass interference, Florida State had 14 seconds to go 2 yards and win the game.
First down, Harris tipped the ball away from Fortson.
Second down, Ponder's pass for Fortson sailed high.
Third down, Fortson got his hands on the ball as he hit the ground -- and it squirted away. After review, Miami could celebrate.