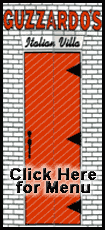 The Yankees opened a season-high nine-game lead over Boston in the AL East by sweeping a doubleheader against Tampa Bay 4-1 and 11-1 on Monday.
Detroit is 6 1/2 games ahead of Minnesota in the Central, and the Los Angeles Angels hold a five-game margin over Texas in the West. The closest gap is in the wild-card race, where the Red Sox lead the Rangers by 2 1/2 games.
"We've been on quite a roll here for quite some time, and you want to continue it because we still haven't won anything. We haven't clinched anything," Derek Jeter said after the Yankees won for the 51st time in 69 games.
New York (89-50) matched last year's victory total with more than 3 1/2 weeks to play and is 39 games over .500 for the first time since 2004. The Yankees moved 6 1/2 games ahead of the Angels for the best record in the AL -- and homefield throughout the postseason.
"Once the team started playing well, started winning, you know, everyone here started settling in," said Mark Teixeira, who homered twice and drove in four runs in the second game.
Jeter went 0 for 8 with a walk and remained three hits behind Lou Gehrig's 2,718 for the Yankees career lead.
"You'd like to get it over with," Jeter said. "Hopefully, tomorrow will be a little bit better."
After a sparkling seven-inning pitcher's duel between CC Sabathia and Matt Garza in the opener, Robinson Cano hit a tiebreaking sacrifice fly in a three-run eighth. Phil Hughes (6-3) got three outs for the win and Mariano Rivera, out since Sept. 1 with a sore left groin, struck out two in finishing the three-hitter for his 39th save.
A.J. Burnett (11-8) followed with his first win since July 27, giving up one run, four hits and three walks in six innings.
Fading Tampa Bay has lost six straight, its longest skid since dropping seven from July 7-13 last year. Carlos Pena broke two fingers on his left hand when he was hit by a pitch in the opener. Because he swung, he didn't even get to first base.
"I knew when the ball hit me it was going to be bad," he said. "You don't take a 95 mph fastball on the finger and live to tell about it -- or the finger live to tell about it."
The All-Star first baseman, who may need surgery, leads the AL with 39 homers and finished with 100 RBIs.
Lance Cormier (2-2) lost the opener and Andy Sonnanstine (6-9) was pounded for eight runs, eight hits and three walks in 2 2-3 innings of the night game.
White Sox 5, Red Sox 1
At Chicago, Mark Buehrle (12-7) outpitched Josh Beckett (14-6) to win for the first time since pitching a perfect game against Tampa Bay on July 23. He had been 0-4 with a 5.44 ERA in his previous eight starts.
Beckett, 0-2 with a 7.76 ERA in five starts since Aug. 12, gave up three runs and six hits over seven innings. He retired his final 10 batters and was able to keep the ball in the park, something he'd failed to do in his five previous outings when he surrendered 14 homers.
Carlos Quentin homered as Chicago took three of four.