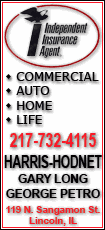 17 consecutive seasons, 17 without a winner.
Until Monday, no team in the four major North American pro team sports had experienced such a string of misery. It's happened now to the Pirates, who are fielding what some in the game are calling a Triple-A team that's trying to compete alongside the Cubs and Cardinals.
Not very well, either.
The Cubs assured the Pirates of an unwanted place in baseball's record book, getting two homers from Derrek Lee and an effective start from Ted Lilly in beating the last-place Pirates 4-2 -- Pittsburgh's 82nd loss in yet another miserable season.
The Pirates have been in a rebuilding mode under three owners, four general managers and six managers since the streak began in 1993, the year after Bonds departed. No team has been better than four games below .500.
Fittingly, the song "Money for Nothing" was played during one inning break, befitting a team that has spent about a half billion dollars on salaries since 1993 with almost nothing to show for it except 1,501 losses. And counting.
And here's the hard part: There's no visible sign yet the Pirates are ready to turn themselves around, at least not in the next year or two.
"When you've had 17 losing seasons in a row, something's wrong," longtime Pirates pitcher Jim Rooker said. "Where it went wrong, where it started, I don't know. I do know that if you truly want to win, you have to spend some money. But a team like the Pirates can't make mistakes."
The Pirates have done plenty of that -- making mistakes, not spending money; their payroll, as usual, is among the majors' lowest.
Until the Pirates tied them last season, the Phillies held the record with 16 consecutive losing seasons from 1933-48. In the other sports, the Vancouver Canucks (NHL, 1976-91) and Kansas City/Sacramento Kings (NBA, 1983-98) had 15 consecutive losing seasons each and the NFL's Tampa Bay Buccaneers had a 14-year streak (1983-96).
"We can't ignore it and say it didn't happen," said manager John Russell, whose team had little chance of winning this season after five position players were dealt. "We're not accepting it. We're making moves to make sure we build a championship team, and we want that to happen as soon as possible."
Cardinals 3, Brewers 0
At Milwaukee, Chris Carpenter (16-3) pitched a one-hitter and struck out 10 to win his 11th straight decision. He leads the majors with a 2.16 ERA.
Albert Pujols hit a two-run double in the fifth, then doubled again and scored in the seventh. Dave Bush (3-7) has lost seven consecutive decisions over his last nine starts.
Dodgers 7, Diamondbacks 2
At Phoenix, Manny Ramirez hit his 17th home run before being ejected and the Dodgers handed Arizona its fifth straight loss.
Ramirez hit a solo homer in the second inning off Max Scherzer (9-9) but was tossed after flinging his bat and helmet to the ground near home plate after striking out to end the third.
Ronnie Belliard and James Loney also hit solo homers and Jonathan Broxton got four outs for his 33rd save.
Chris Young homered for Arizona a day after hitting three at Colorado.