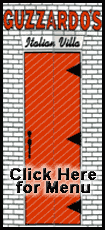 Not even Tiger Woods.
"We're taking up space in his world," Stricker said on Monday after shooting a 4-under 67 to win at TPC of Boston and take over the top spot in the FedEx Cup standings. "We all know who the guy is out here. I'm just happy to be in the position I'm at and with the opportunity to do something special for myself. He's done enough other special things, maybe let somebody else do something special."
The tour created the playoff system -- and its $10 million bonus -- in 2007, hoping to copy the cachet of the tournaments that team sports have long used to crown a champion. It may not be as celebrated as winning a major (or even leading the money list), but whatever challenge the points race has posed, Stricker has responded.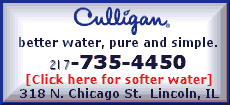 He won The Barclays in 2007 and finished second to Woods in the FedEx Cup that year. Last year, when Woods was recovering from a knee injury, Stricker finished 14th. With a second place finish at The Barclays last week and a victory in Boston, Stricker took over first place in this year's standings, 909 points ahead of Woods.
Because the points are reset after the BMW Championship in Chicago, Stricker is assured of being no worse than the No. 2 seed in the season-ending Tour Championship.
"My goal coming into these first three events was just to make sure that I played well and remained in the top five so I could have a chance to win it all," Stricker said. "I think this pretty much does it. But we've still got a lot of golf left to play. ... I've still got to play well."
With a FedEx Cup title, Stricker could even make a case for Player of the Year.
Of course, Woods has a tidy little argument as well.
He's won five times this year, to three for Stricker. Woods has won more than $8 million, to Stricker's $6 million. Woods failed to win a major this year, but Stricker has never won one. And Woods is still No. 1 in the world, though Stricker moved up to No. 2 with his victory on Monday.
But over the first 2 1/2 years of the FedEx Cup, Stricker's playoff performance compares with anyone.
His six top 10 playoff finishes is tied for the most with Camilo Villegas. Stricker is one of three golfers, along with Jim Furyk and Sergio Garcia, who has played in all 40 playoff rounds. And Stricker's 28 playoff rounds in the 60s is the most of anyone.