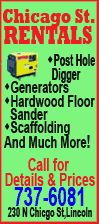 Detroit's offense looks like it might possibly be good. Its defense appears vulnerable.
As capable as Jim Schwartz, Matthew Stafford and Martin Mayhew appear to be, the mess Matt Millen left behind seems to be too big for them to clean up in 2009.
Schwartz, though, doesn't see it that way.
"I don't expect to get beat up and beaten down this year," Schwartz said Monday. "I expect a lot out of this football team and I'm not going to concede anything to expectations outside this building, outside this locker room.
"I know what we have here, and we expect to compete this year. So, let's sort of throw that out right now."
If the Lions can win a game early in the season to snap a losing streak that dates back to the last game of the 2007 season, they might start believing in their confident coach, QB and GM.
If Detroit opens with a loss at New Orleans and can't bounce back with a win at home in the following weeks against Minnesota or Washington, a here-we-go-again mentality and unwanted attention might compound its many problems.
The franchise has had the worst winning percentage over an eight-season stretch in the NFL since World War II because the Millen-led front office -- which still looks a lot like it did when he was fired early last season -- drafted busts in the first round and failed to find many players elsewhere in the draft.
Mayhew, who was promoted after being Millen's top assistant, overhauled more than half of the roster with input from Schwartz.
"You can't stand pat on what happened last year. The players knew that," said Schwartz, who earned his first job as a head coach at any level after Detroit fired Rod Marinelli. "We were clear from the time that we hit the ground here that there were going to have to be changes. There were coaching staff changes, there were administration changes, there's going to be locker room changes.
"That's the facts of life in the NFL when you have a season like we had last year. It wasn't unexpected. It was necessary."
It was also essential for Detroit to draft a playmaker to take snaps with the No. 1 pick in the draft. Since 1957 the franchise has had only one Pro Bowl QB.
Stafford, who Schwartz named as the starter Monday over Daunte Culpepper, showed flashes of promise in the preseason with his strong arm but also showed signs that he's still a rookie.
"I've had success and I've played poorly," he said. "You have to take each with a grain of salt."
Schwartz sounded as if he's willing to live with Stafford's inevitable mistakes.
"This isn't an internship," Schwartz said. "This isn't a trial basis. He's our starting quarterback."
The former Georgia star knows nothing he has done has prepared him for what he'll see and feel in the regular season.