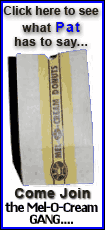 "I feel like we added a decent piece to the puzzle here," Childress said when Favre signed on Aug. 18.
A decent piece?
Would a "decent piece" get his head coach to pick him up personally at the airport and chauffeur him to the team's headquarters?
Would a helicopter follow the commute of a "decent piece" from the Twin Cities airport to the Vikings facility and broadcast it live on television?
Would more than 100 fans and 50 members of the media wait outside the entrance just to catch a glimpse of "a decent piece."
This "decent piece" owns three MVP awards, a Super Bowl title and every significant passing record in NFL history. So it comes as no surprise that Vikings fans have hailed Favre as a savior, a player who can finally bring some credibility at quarterback and the key to their Super Bowl hopes.
Yet the Vikings have been adamant that Favre is nothing more than that "decent piece" on an already talent-laden roster.
They had high expectations before he was added, and nothing has changed now that the most productive quarterback in league history is under center.
"It doesn't change the focus at all," linebacker Ben Leber said the day Favre arrived. "We talked about this before camp. We have an excellent, excellent football team with whatever quarterback we had at the time. This doesn't change our focus at all. We still want to be a championship football team. This just gives us some consistency. We know who we're going to have week-in and week-out at quarterback."
That hasn't been the case here in quite some time.
The Vikings have used five quarterbacks in Childress's first three seasons on the job, a ragtag group that includes Brad Johnson, Gus Frerotte, Kelly Holcomb, Brooks Bollinger and Tarvaris Jackson and is largely blamed for holding the team back.
Even though he will turn 40 in October, Favre is an upgrade over Jackson and Sage Rosenfels, who were competing for the starting job and were inconsistent in training camp before the former Packer hopped a flight from Mississippi to Minnesota.
He has a torn rotator cuff and is coming off surgery to alleviate pain from a torn biceps, so Favre knows he will need all the help he can get to make it through his 19th season in the NFL. And he'll have plenty of it here.
Adrian Peterson returns with backup Chester Taylor in perhaps the best running game in the league. Favre has All-Pro guard Steve Hutchinson helping to protect him and the Vikings added rookie receiver Percy Harvin to give them another playmaker in the passing game.
Throw in one of the best defenses in the league, and Favre won't have the pressure to carry the load like he did with the Packers and the Jets.